Il Treno Liberty ballroom, in Milan downtown, few steps away from Indro Montanelli gardens, Porta Venezia and golden fashion quadrilater of Montenapoleone.
Easily reachable with public transportation, neraby underground metro station M3, M2, M1, Suburban trains, Central Station and the connections the the main lumbard airports . Loads of parking lot and bike sharing stations.
Contact us for any inquire.
Mobile: +39 3517806200
MON-FRI
9 AM – 12.30 PM
2.30 – PM 6 PM
PUBLIC TRANSPORT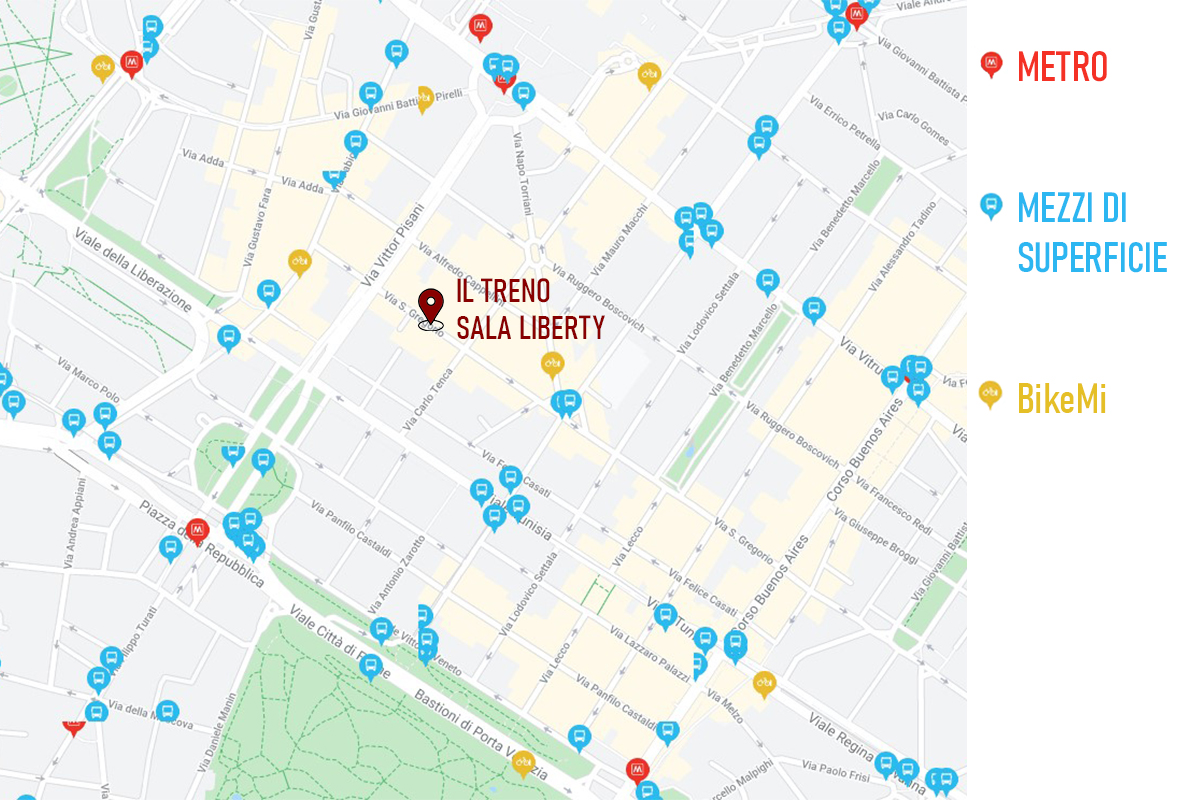 PARKING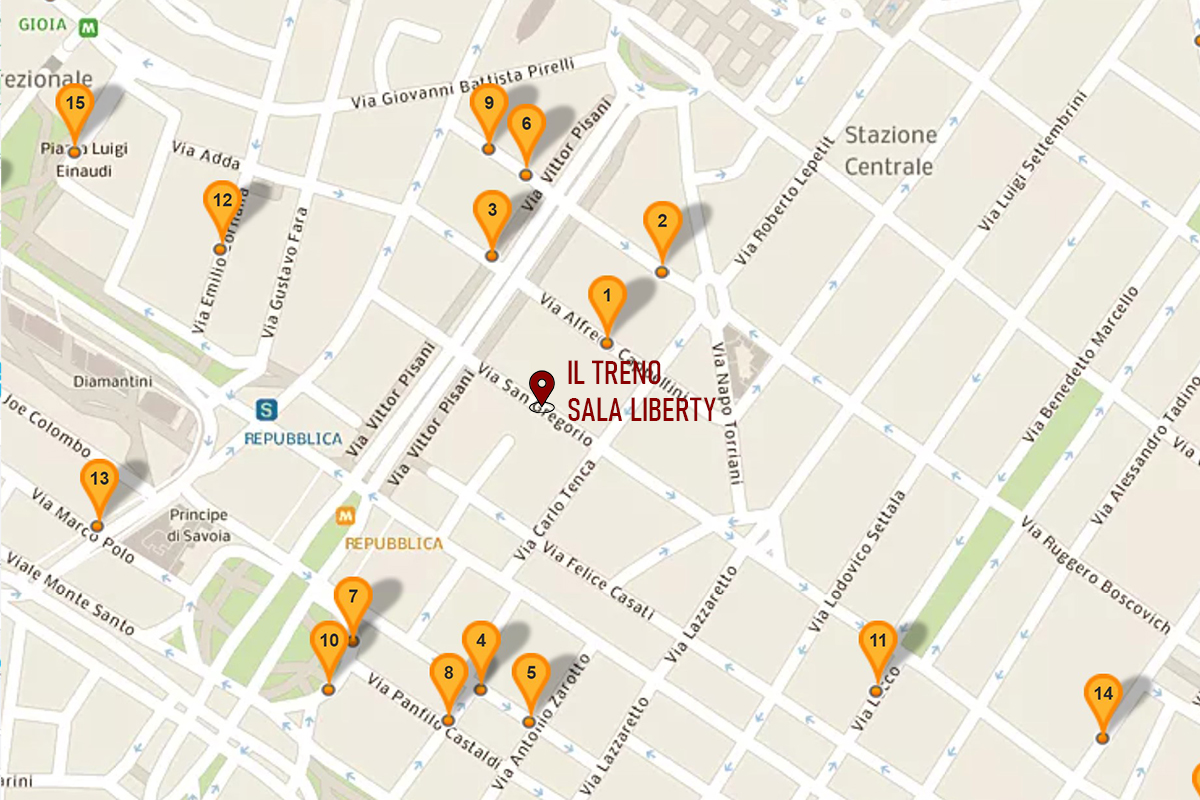 1) Autosilo Cappellini 14, Via Alfredo Cappellini 14, tel 02.66988240
2) Boscovich Parking S.r.l., Via Boscovich Ruggero 18, tel 02.6692531
3) Parkimed S.r.l., Via Pisani Vittor 15/A, tel02.66986260
4) Repubblica Parking, Via Camillo Finocchiaro Aprile 9, tel 02.29004438
5) Machiavelli Parking, Via Camillo Finocchiaro Aprile 1, tel 02.6592625
6) Garage 2000, Via Achille Zezon 2, tel 02.6697460
7) Garage Palace, Piazza Della Repubblica 20, tel 02.63362095
8) Parcheggio Via Manuzio, Via Manuzio 10, tel 02.63471303
9) City Park Service S.r.l., Via Zezon Achille 5, tel 02.21067889, 02.67076307
10) Autosilo, Piazza Repubblica 14, tel 02.6597996
11) Autorimessa Biumi S.r.l., Via Lecco 17, tel 02.2047234
12) Piazza Borromeo Parking S.U.R.L., Via Cornalia Emilio 7/9, tel 02.37074337
13) Autosilo Galileo, Via Galileo Galilei 5, tel 02.6555034
14) Quick Buenos Aires, Corso Buenos Aires 21, tel 081.5542253, 081.19130211
15) Atm Milano – Einaudi, Piazza Luigi Einaudi, tel 02.48607607